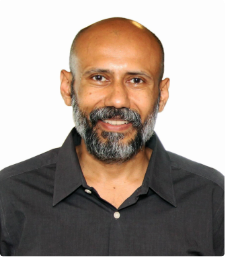 Nishit Doshi, a communications specialist, has been associated with trade media from the year 2007. Having perfected his skills at Perfect Relations, Ketchum Sampark and Edelman — public relations and marketing consultancy firms, and the international business process outsourcing industry — before 2007, Nishit founded Maritime Matrix Today in 2012.
When it was time to turn over a new leaf, he conceptualised and came up with Midknight Creatives, and its first offshoot, TradeMaker, the monthly international trade magazine launched in February 2020.
His dedication, optimism, competence and a view to better the avenues of his skills, makes him stand out as a content curator and editor. Nishit believes in reaching out to his readers and pays special care to their wants. TradeMaker, therefore, will always strive to be more than the sum of its parts. The publication covers various areas of transportation and global trade.
Having an eye for detail, innovation, improvisation, and an undeterred knack for excellence, Nishit always believes in the adage that excellence is not a one-time act, it is a habit. Total customer care and special attention to benefits for clients, with an eye on the long-term future, make Nishit the steadfast person customers are delighted to have by their side.
An Indian at heart, Nishit considers himself a global citizen and is of the opinion that traveling is the best medium of education. Due to his passion for learning, the tourism scope of service, comes naturally for Nishit…and he doesn't shy away from being recognised as an intrepid traveller. In fact, he agrees with Paulo Coelho's quote: Travel is never a matter of money but of courage.