The monthly international trade publication covers various areas, with the focus on transportation and global trade. TradeMaker creates and disseminates vital content that move markets.
TradeMaker magazine is dedicated to disseminate information, and bring forth updates, reviews, news, critical insightsand analyses.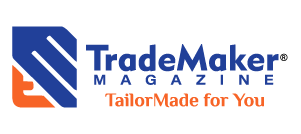 The publication presents an overview of events for business professionals, who are keen to advance in their specialised fields.
Produced by industry experts, TradeMaker's articles and editorials attempt to raise the bar in the industry for business executives and professionals around the world. It is our constant endeavour to provide our readers with an insight on major issues impacting sectors and industries globally.
TradeMaker will report and feature technological and economic developments, acquisitions, mergers, and appointments. It will also give an in-depth introduction of companies and connect them to new opportunities.
Each edition of the monthly magazine is focussed on important events of trade and includes profiles, exclusive previews, opinions and advertisements from industry leaders. The publication will cover and feature a variety of expositions, exhibitions, trade fairs, webinars and forums.
Articles related to finance, export-import information, and luxe lifestyle experiences, add to the publication's versatility.
We take keen interest in working closely with companies, institutes, associations, organisations, institutions and trade bodies, to build strong and lasting relationships.
TradeMaker is Tailormade for You. TradeMaker magazine is Your global marketplace.